Microsoft Teams with digital booths
Work in your own environment with a high-performance solution
Simultaneous interpreting using AI
Seamless multilingual communication at a competitive rate
Encrypted conferences and anonymized participants
iBridge People and Snowpack join forces to make multilingual conferences untraceable
SIMPLE, FLUID, EVERYWHERE
Expertise in
digital platforms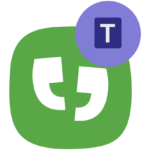 with ibp digital cabins.
Speak freely, we translate every nuance
Seamless integration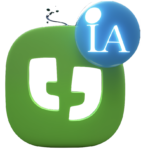 Simultaneous AI interpretation
No limits, your AI translates for you in real time
Stand-alone solution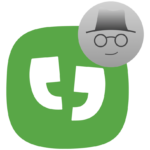 Encryption and anonymization
Your confidential communications are secure
Multilingual and confidential

Premium
You have a demanding event
Rely on the best professional interpreters
for a quality service

Low cost
You have a limited budget.
Now you have the choice of 
affordable AI interpreting
SIMPLICITY – ERGONOMICS – AVAILABILITY
Serving our customers
We are convinced that the customer must always be satisfied. That's why our vision is resolutely oriented towards the customer and the users who make up our North. It's thanks to feedback that we're able to improve our technology, our 360º functionalities (voice, translated chat, on-screen document sharing) and the overall quality of our services.
2023 Version 3
Building on what we've already achieved, this year we're launching a new version of our platform. Greater stability, excellent sound and image. Now participants can listen to the Floor (speaker) or the translation at the volume of their choice, read documents in their own language and exchange translated text messages in real time.
A platform optimized for both human and purely AI interpreting, adding simultaneous interpreting to TEAMS with professional interpreting booths.
Understand everything
Voice, text chat, on-screen document sharing
Whatever the language
At your fingertips
All platforms, all devices
Ergonomics to facilitate exchanges
We very much appreciate the availability of our contacts at iBridgePeople in terms of the organisation of our meetings, the quality of the translations and the presence of responsive technicians throughout the meeting. In addition, the platform is very easy to use and the support and testing for the preparation of these meetings is optimal. We have very positive feedback and recommend iBridgePeople's services.

Zoé Robert, Antoine Trarieux, Barbara Whitehead
Groupe IMA
The ibridge platform is easy to use, accessible from all over Europe and quite user-friendly for a videoconferencing medium. Today, we consider it an indispensable support for our international meetings with simultaneous interpretation and a guarantee of quality and comfort for all: organisers, interpreters and participants. The availability of ibridge's commercial and technical teams, their skills, their flexibility and their ability to listen.

INTEFP
INTEFP Project Team
Excellent work! From the direct contact with you to the technical support at the meeting: well done. Thank you very much for your efforts... The interpreters are giving us very good feedback on iBridge People V2: The new version is easier to learn and easier for customers to use.
Thomas Tannheimer
DB netz AG
anywhere || any language || anytime