Multilingual video conferencing
without AI translation
Talking, sharing, brainstorming in all languages


has never been so easy!
VOICE – CHAT – ON-SCREEN DOCUMENTS
SUBTITLING TRANSLATED IN REAL TIME
Choose the best platform!
A. Real-time translation by Artificial Intelligence
Stand-alone multilingual platform
Stay the course: Just speak and the subtitles will automatically appear in your language.

24/7
Instant quality translation at any time.

Cut the cost of interpretation by tenfold!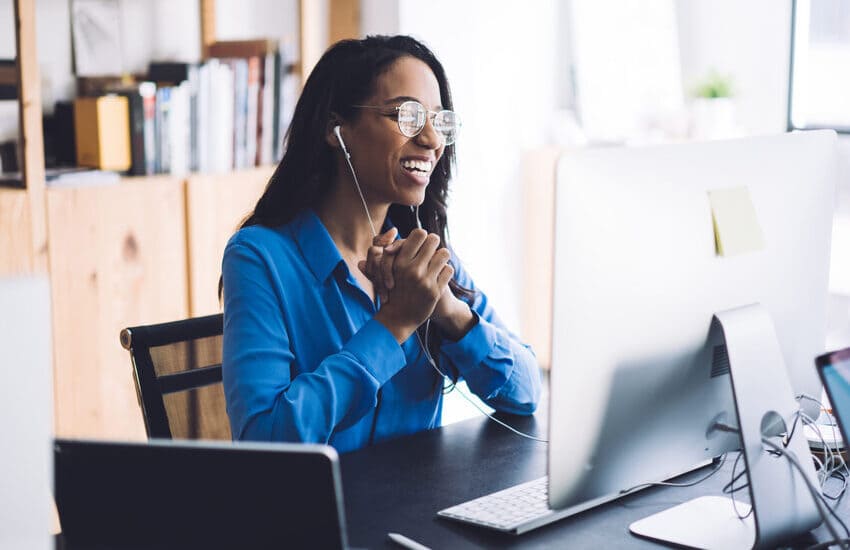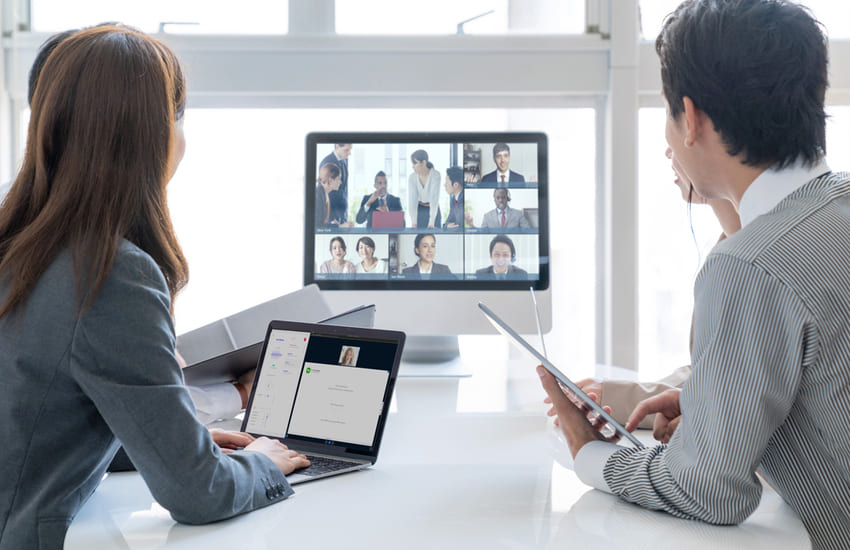 The human being is the best means of understanding.
A comprehensive and context-sensitive understanding of the exchanges.

Experienced and highly skilled interpreters.

→ A more natural approach
Speak naturally, you are understood!

Case studies

Our team of experts is available for a live demonstration and to tailor our tools to your needs.
Exchanges between international work teams or with foreign clients can be made easier with a chat and subtitling that translates in real-time.
Multilingual interactions at counters are possible with a chat that opens directly on the visitor's smartphone and connects with a QRCode on the operator's tablet.
Sign up for a live demo